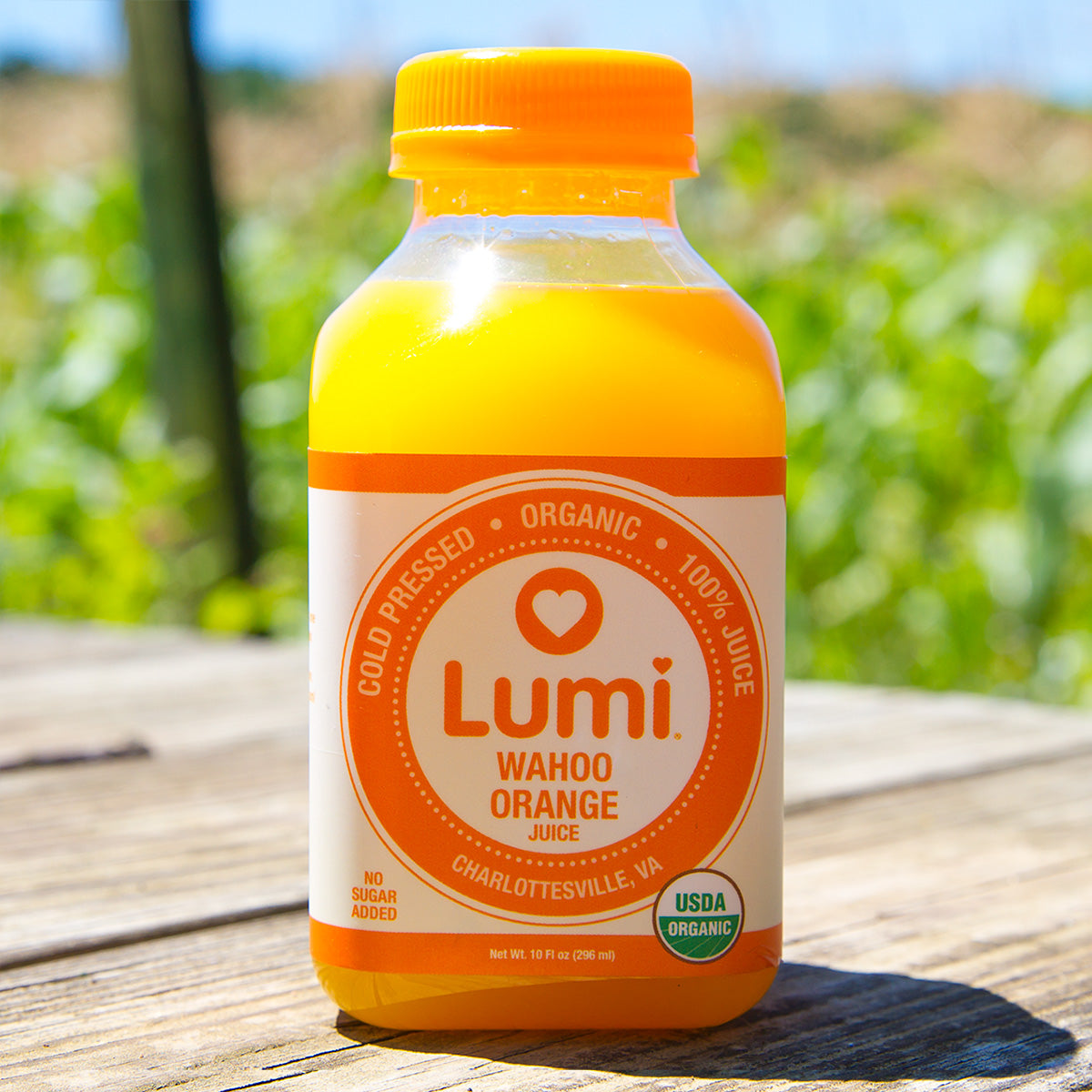 100% USDA Certified Organic Cold Pressed Juice

Our best seller and Lumi family favorite!
With over 200% of your daily Vitamin C in one serving and over 4 pounds of fresh Organic Oranges cold pressed into each 10 oz bottle, you can't find a more pure OJ on the market.
Ingredients:  Organic Orange Juice. Nothing else. 
Only fresh organic produce, never frozen 
Ships cold with ice packs but is completely safe to drink if it arrives warm (just refrigerate when it arrives)
Minimum 30 day shelf life from order date
Get 15% off the regular price when you sign up for a subscription!*
*No Promo Codes or Coupon Codes can be added to subscriptions.
Why does our orange juice have so much more Vitamin C than other brands?  
Vitamins are sensitive to external elements and can be destroyed when exposed to heat.  Lumi uses pressure (HPP) instead of heat pasteurization to eliminate harmful bacteria, ensuring you get the most nutrients and a safe, longer lasting cold pressed juice.