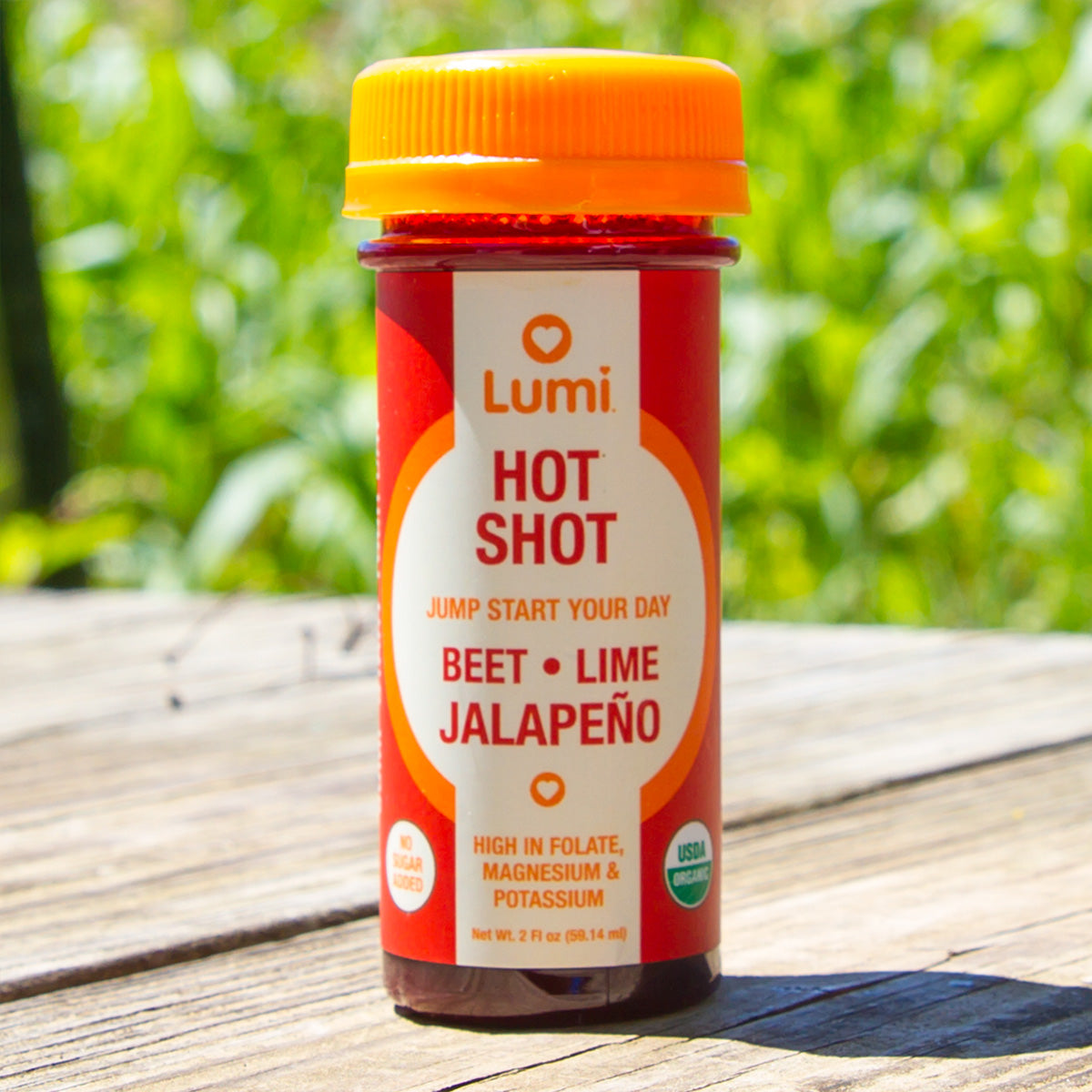 100% USDA Certified Organic Cold Pressed Juice Shot
One sip of Hot Shot turns the impossible into "I'm Possible," thanks to a huge boost from beet, jalapeño & lime!  Go forth and conquer!
Ingredients: Organic Beet, Organic Jalapeño, Organic Lime. Nothing else.
Only fresh organic produce, never frozen 
TSA friendly (2 oz.)
Ships cold with ice packs but is completely safe to drink if it arrives warm (just refrigerate when it arrives)
Minimum 30 day shelf life from order date
Get 15% off the regular price when you sign up for a subscription!*
*No Promo Codes or Coupon Codes can be added to subscriptions.