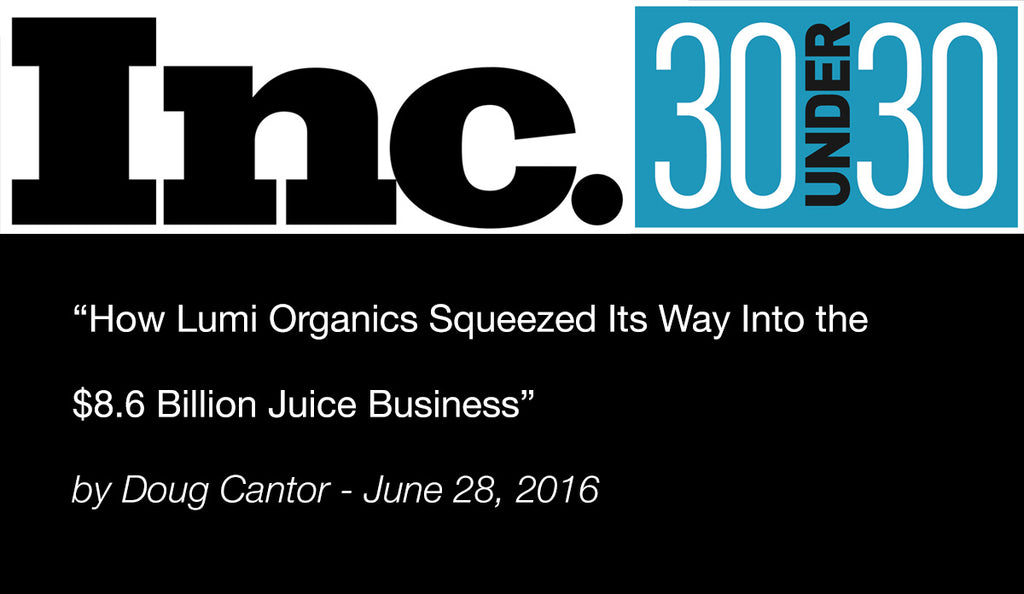 Inc.'s 11th annual 30 Under 30 list features the young founders taking on some of the world's biggest challenges. Here, meet Lumi Organics.
Hillary Lewis had a name for her company years before she had any idea what the company would be. For years, in lieu of saying goodbye, she and her friends would say, "Love you, mean it!" or, more efficiently, "Lumi!" The acronym even became her nickname during her post-college stint as an analyst on Wall Street.
Finding the world of finance lacking--it perhaps didn't help that she started a job at Lehman Brothers the very week it went bankrupt--Lewis moved on to get her MBA at the University of Virginia. One day during her second year, while shopping at Whole Foods, she noticed a bottle of cold-pressed juice priced at $9.99, and asked a clerk if it was selling...